We specialize in mammals, small mammals, birds and reptiles.
We have a separate operating room and hospitalization to attend to the needs of each species in a personalized way with professionalism and close treatment.
Anna Teixidor
Veterinary GPCert (ExAP). Specialist in exotic animals
Advice for breeders / associations / zoo management program
· Advice to establish guidelines for handling, food and hygiene.
· Processing and management of documentation to establish zoological nuclei.
· Annual veterinary checks in these centers.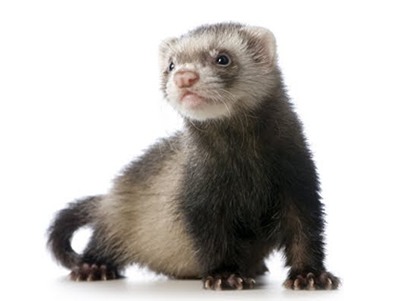 Have you just bought an exotic animal?
If you have just purchased an exotic animal, a first visit with our specialist veterinarian is recommended. We will advise you on the management, feeding and acclimatization according to each species.
Radiography, ultrasound, soft tissue surgery, endoscopy, hospitalization and dentistry.
We have our own laboratory where we perform various diagnostic tests such as hemogram and blood biochemistry, serology and PCR tests, culture, histopathology biopsy, cytology and others.
With spring the good weather arrives and it is when the plants and trees begin to bloom and the ears also appear. Some grasses that are very common in our area, form spikes with harpoon-shaped seeds that can be very easily nailed into the hair or skin of...
read more
* L'informem que les dades personals obtingudes mitjançant aquest formulari, així com la seva adreça de correu electrònic, han estat incorporades en un fitxer de el qual és responsable L'HOSPITAL VETERINARI ANIMÀLIA , amb la finalitat d'atendre les seves consultes i enviar-li informació relacionada amb l'entitat que pogués ser del seu interès. L'HOSPITAL VETERINARI ANIMÀLIA. es compromet a utilitzar les dades recollides mitjançant aquest formulari, únicament per a la finalitat anteriorment esmentada. L'interessat declara tenir coneixement de la destinació i ús de les dades personals recollides mitjançant la lectura de la present clàusula. L'acceptació d'aquesta clàusula o l'enviament d'aquest correu electrònic implica l'acceptació de les clàusules exposades. Si desitja exercir els drets d'accés, rectificació, cancel·lació o oposició en els termes que estableix la Llei Orgànica 15/1999, pot fer-ho a la següent adreça L'HOSPITAL VETERINARI ANIMÀLIA, Passeig dels Països Catalans, 37-39 Salt (Girona)  T.+34 972 239 003 i email: animalia@animalia.cat